Call us:
Phone: 888-846-5577  
Open Hours:
Open: 8am -5pm (PST), Closed: Saturday & Sunday

Email us:
General Information: info@technitrader.com
Our Support Team is here to help you choose the education you need and want. Yes, we actually listen to you and work with you to find the best solution to your needs. Our guarantee is this: we won't sell you something you don't need. If we don't have what you need, then we'll direct you to where you can go to get that information.
Call us: 888-846-5577 or Register for Events Online: Click Here  

Leard More About Stock Charts, Indicators, Chart Analysis, Buy signals and Concepts:
 Stock Charts & Stock Charts Patterns

:
Bar Charts, Candlestick chart, OHLC chart, Line chart, Point and figure chart, Kagi chart,

Head and shoulders, Cup and handle, Double top and double bottom, Triple top and triple bottom, Broadening top, Price channels, Wedge pattern, Triangle, Flag & Pennant , Island Reversal, Gap, Trend lines, Doji, Hammer, Hanging man, Inverted hammer, Shooting star, Marubozu, Spinning top, Three white soldiers, Three Black Crows, Morning star, Hikkake pattern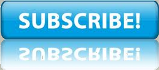 More about Stock Charts, Indicators, Chart Analysis, Buy signals and much more: 
Hybrid Indicators, Bollinger Bands, MACD, Stochastics, Wilder's Relative Strength Index, Volume, Indicators for Selling Short, Elliot Wave Principle, Stop Loss, Simulator Trading, What You Don't Know Can Cost You, Choosing a Trading Instrument, Choosing a Broker, Choosing a Charting Program, Choosing a Strategy, Choosing a Trading Style, Selling Short Tips, Options FAQs,