The what, when, where, why, and how of Stock Charts?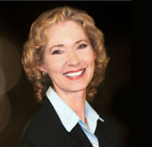 Martha Stokes, C.M.T. Co-founder of TechniTrader® and author of many stock market training books, lab classes, publications, and white papers is a popular and dedicated educator who specializes in helping the average investor, or retail trader learn how to be successful in the stock market. 
Her calm, no-nonsense approach offers a refreshing new way to learn stock trading. In particular, Martha enjoys working with the new investor and those who are just starting to learn about stock trading. 
She focuses on helping people understand the stock market because she believes that if someone really understands why the market is behaving in a particular way, they will be able to make better decisions with their own personal goals in mind.
Our commitment to our students doesn't stop after you have completed your stock market training course. Our motto is "Once a student always a student". As a member of our alumni who are trading successfully on their own you can contact us at any time if you have a question you need answered. Even after many years, on your own, you can still rely upon our guidance team to give you the straight facts whenever you need them.
Call us: 888-846-5577 or Register for Events Online: Click Here  

C.M.T Certification and

  

What is a C.M.T.?



A Chartered Market Technician is a professional certification for professional technical analysts administered by the Market Technicians Association.It is the ONLY certification for technical analysts approved and recognized by the SEC, NYSE and NASDAQ, and qualifies the awarded individual a series 86 SEC Analyst Certification.
Martha Stokes was awarded her C.M.T. after dedicating five years of extensive research and analysis in writing her doctorial equivalent Thesis: "Cycle Evolution Theory: How to Identify Evolutionary Abnormal Cycle Patterns using Technical Analysis"
Martha's thesis consists of 92 charts with 100 written pages on cycle evolution theory. This was a landmark thesis that totally changed the way cycle theorists and technical analysts understood and approached cycle theory analysis. Her concepts continue to revolutionize our understanding of cycles and their function in the economy and the stock market.
Since the inception of the Market Technicians Association in 1973 (over 34 years ago), to the date of this writing, less than 800 people worldwide have passed the examinations required to earn the C.M.T.  certification.
20 Nov 2009

Our approach is going to surprise you!



We do not franchise our stock market training. You always work directly with TechniTrader®. This means you have access to professionals who have extensive market experience and expertise.

All of our stock market courses were developed by a certified expert in the field of Technical Analysis. Martha Stokes C.M.T. is a well known popular educator and lecturer on all aspects of Technical, Risk, and Fundamental Analysis.

We offer the only modularized training program designed specifically for you trading needs, experience level, and trading style. No other stock market training offers individualized, custom educational formats.

Why is this important to you?
Each professional field has an accreditation committee that regulates and tests individuals to make certain that they have an extensive body of knowledge and expertise in their field.
Teachers in each state must pass the Basic Skills Test through the Professional Education Standards Board of that state.
Pilots in the United States must pass written and flying certification tests through the Federal Aviation Administration.
Attorneys must take certified classes by the ABA as well as pass an exam through the American Bar Association.
This certification by testing and thesis writing differentiates these professionals from all others working in their field of expertise. When you work with a professional who has earned the highest achievement and credentials in their industry, you know you are working with a dedicated, experienced expert in that field. 
The Market Technicians Association Qualification:
The Market Technicians Association (recognized by the Securities Exchange Commission, The NYSE, and NASD) C.M.T. qualification testing program involves a rigorous process of testing and peer evaluation that is designed and administered by specialists in the field of Technical Analysis, along with passing the Level one written test, then passing the Level 2 written test, and then finally a thesis submittal that must enhance the body of knowledge of technical analysis. 
The thesis must be reviewed and accepted unanimously by the MTA Accreditation Committee.
This means you are getting the most professional education available with credentials that are approved by the SEC, NASDAQ and NYSE.

Our Mission:

 

Our goal is to help the average investor or retail trader become consistently successful in the stock market. 
Teaching is our passion, our students' success is our mission.
Call us: 888-846-5577 or Register for Events Online: Click Here  

Leard More About Stock Charts, Indicators, Chart Analysis, Buy signals and Concepts:
 Stock Charts & Stock Charts Patterns

:
Bar Charts, Candlestick chart, OHLC chart, Line chart, Point and figure chart, Kagi chart,

Head and shoulders, Cup and handle, Double top and double bottom, Triple top and triple bottom, Broadening top, Price channels, Wedge pattern, Triangle, Flag & Pennant , Island Reversal, Gap, Trend lines, Doji, Hammer, Hanging man, Inverted hammer, Shooting star, Marubozu, Spinning top, Three white soldiers, Three Black Crows, Morning star, Hikkake pattern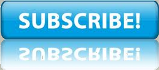 More about Stock Charts, Indicators, Chart Analysis, Buy signals and much more: 
Hybrid Indicators, Bollinger Bands, MACD, Stochastics, Wilder's Relative Strength Index, Volume, Indicators for Selling Short, Elliot Wave Principle, Stop Loss, Simulator Trading, What You Don't Know Can Cost You, Choosing a Trading Instrument, Choosing a Broker, Choosing a Charting Program, Choosing a Strategy, Choosing a Trading Style, Selling Short Tips, Options FAQs,